Efficient Storage Solutions for Every Room in Your Home
Imagining a well-organized and clutter-free home seems like a fantasy, but it's certainly achievable with the right storage solutions. Amid daily routine chaos, wouldn't it be pure bliss to have every item in your home placed right where you need it? If your home is screaming for some organization and decluttering, you're in the right place!
Let's embark on a journey to help you find clever storage solutions to give every room in your home a well-deserved makeover.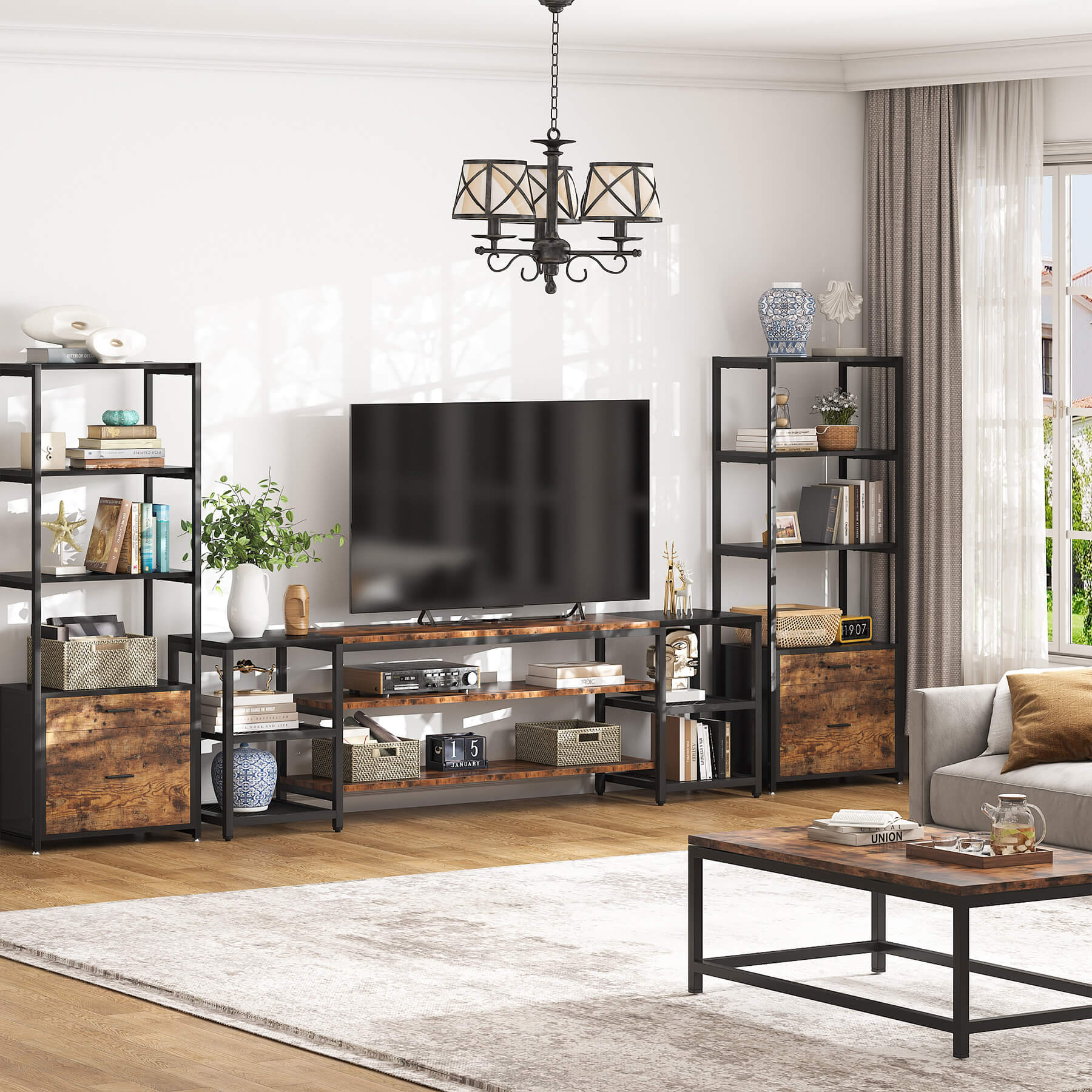 Living Room Storage Solutions
Your living room probably houses a swarm of books, magazines, gaming devices, gadgets, and those notorious lost remotes. Tribesigns Living Room Collection offers a variety of storage solutions that seamlessly combine functionality and style.
Get creative with a living room storage cabinet or a series of multi-tiered shelves behind the sofa, great for storing those much-loved novels and adored trinkets. Additionally, versatile and stylish etageres for storage and display can keep your space tidy while also creating an aesthetically pleasing living room. Functional and decorative console tables for the living room can also serve as innovative solutions to declutter your living room, giving your items a stylish 'home'.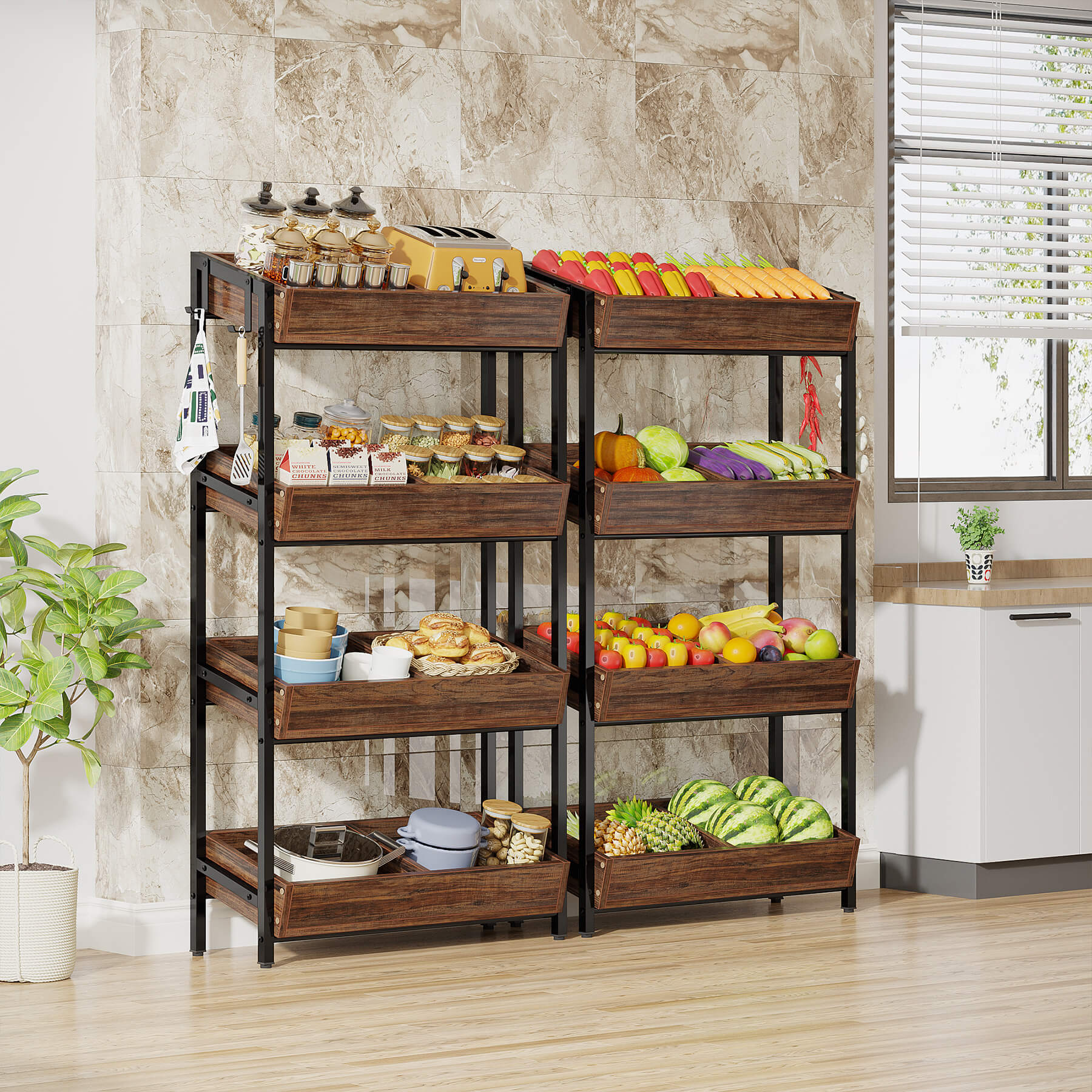 Kitchen Storage Solutions
The kitchen, often the heart of your home, has an insurmountable mass of cookware, dishes, food items, and seasonings. Look at Tribesigns Kitchen Furniture Organization Collection to optimize your kitchen space while keeping it chic and organized.
A stylish and durable dish rack for efficient drying and storage is a good choice for storing bowls, cups, and other dishware. Prefer a mobile solution? Our portable and functional kitchen carts for modern home organization are designed to seamlessly blend into your kitchen. What's even better, styling and accessorizing your kitchen cart can transform your culinary space. Besides, you can also choose kitchen islands for efficient meal prep and storage. A practical, functional wine rack adds the finishing touch, allowing you to commendably maximize wine storage and organization.
Dining Room Storage Solutions
The dining room is a special place. It's not just about food, it's a place for conversation, laughter, and memories. Tribesigns brings you premium Dining Room Furniture ideal for your dining area, ensuring that your dining essentials are well-organized while offering an elevated aesthetic appeal.
From elegant dining tables to functional home bar units, each product is designed to offer a unique blend of utility and elegance. A kitchen baker's rack is a versatile storage unit perfectly designed for your dining room . You can style and accessorize the baker's rack for storage and organization, creating an ideal blend of form and function. Choose Tribesigns to bring sophisticated organization and storage to your dining area.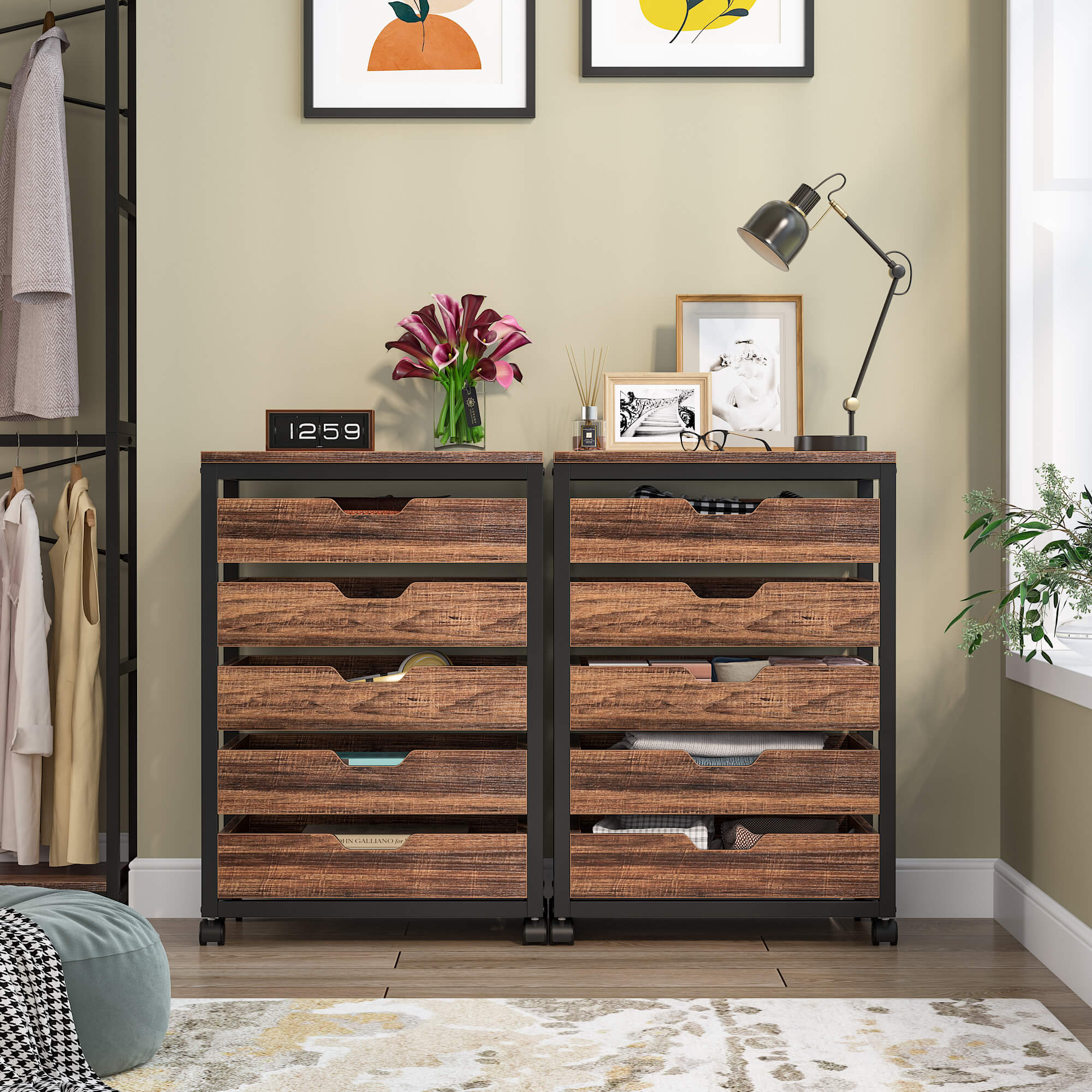 Bedroom Storage Solutions
Nestled among your personal belongings, the bedroom deserves smart storage solutions. An array of clothes, shoes, books, and knickknacks waits patiently in your bedroom. Tribesigns is your go-to destination for Bedroom Storage Solutions.
We offer a wide range of innovative bedroom storage furniture, including freestanding closet organizers, sleek dressers, multifunctional nightstands, and various shelves or stands for books, plants and more. Every product is crafted with attention to detail. Robust garment racks and sleek makeup vanities can offer perfect bedroom organization while maintaining convenience. In addition, transform those lonely corners with freestanding corner shelves or decorative corner plant stands, showcasing your cherished items and green 'friends' in style.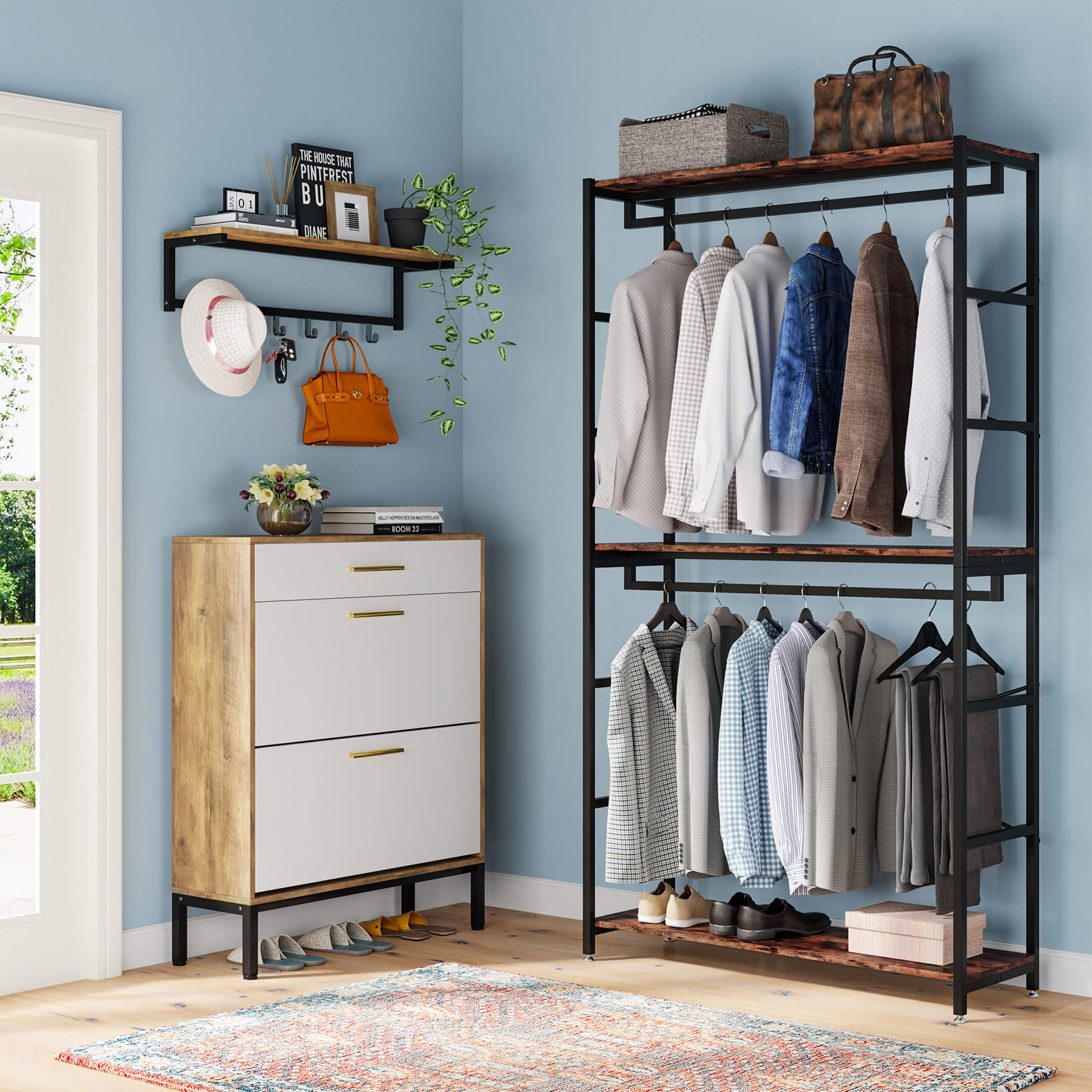 Hallway Storage Solutions
Keep your entryway welcoming and clutter-free with our Hallway Furniture at Tribesigns.com. Choose from stylish and adjustable shoe racks or cabinets for a range of shoe sizes and types. Opt for console tables and entryway tables that lend a perfect spot for your keys, mail, and decorative accents. Utilize a practical, convenient coat rack with hooks to neatly hold coats, hats, and scarves. Also, consider a comfortable shoe bench for additional storage and seating. Every product offered is of high quality and part of a well-thought-out storage solution, turning your entryway from cluttered to clean and sophisticated in no time.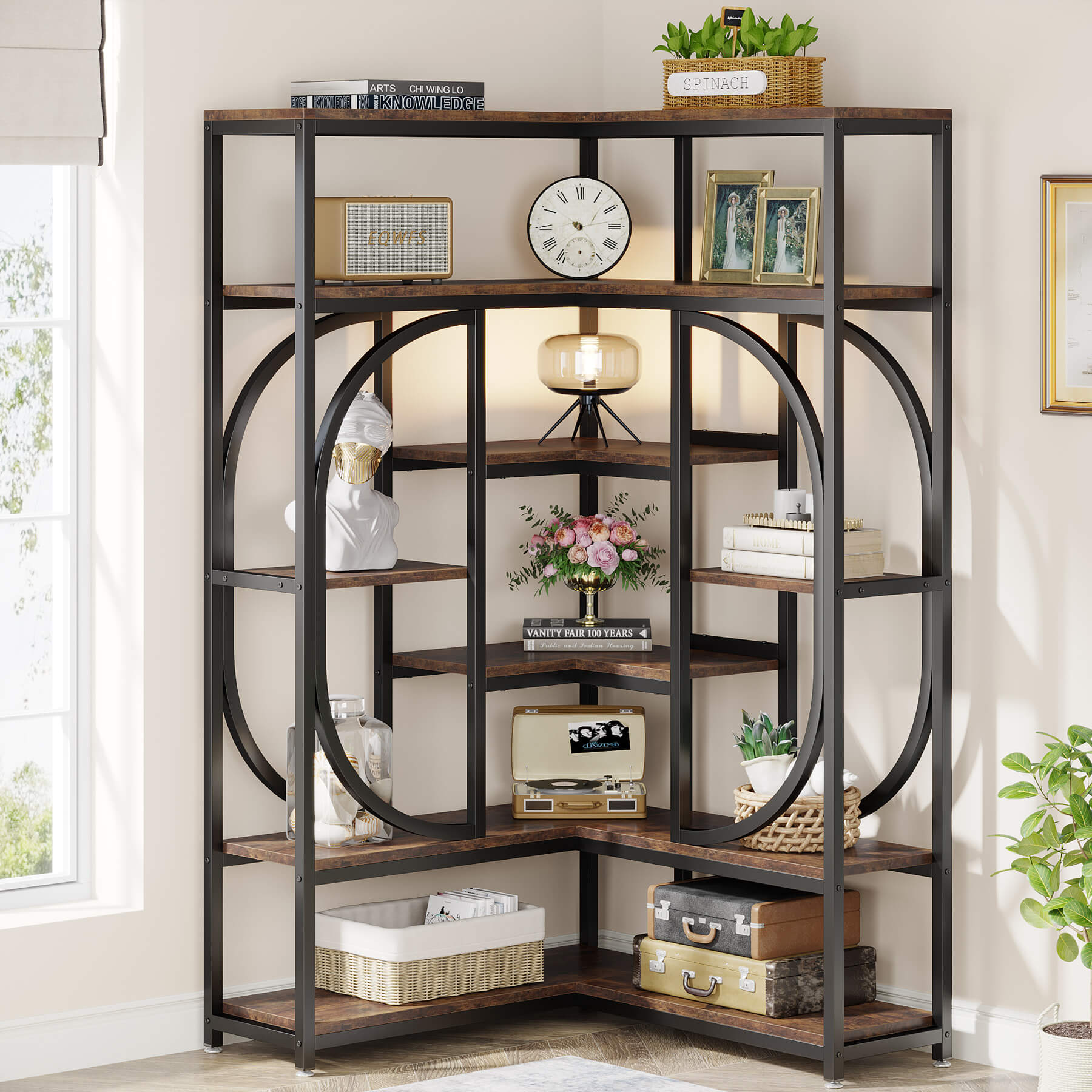 Study Room Storage Solutions
Tribesigns also offers a diverse range of smart storage solutions to enhance the organization and productivity of your study room. Dive into our home office series for delightful discoveries that will entirely transform your workspace. Our durable and versatile shelves, such as bookshelves, plant stands, etagere, and more, provide ample space to neatly arrange your extensive book collection by category and reading frequency. To manage large amounts of files and stationary, we offer separate storage solutions like file cabinets with drawers, mobile printer stand with shelves, and more.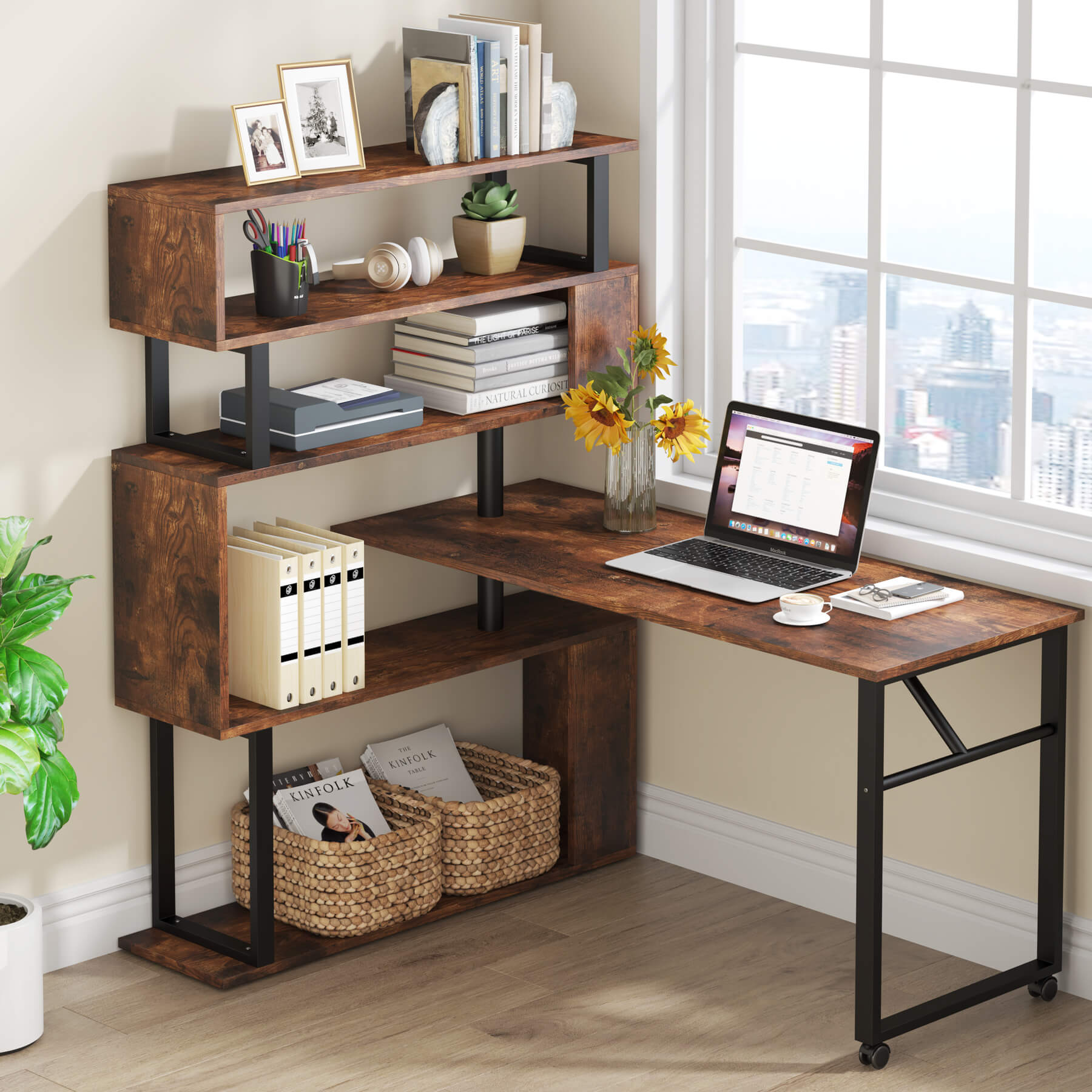 In addition, the most popular Tribesigns Desk Series is renowned for its creative design that combines style and functionality, offering spacious storage to declutter your workspace. Each desk in this range boasts features like shelves, cabinets, and drawers, ensuring an efficient organization of your office essentials while preserving a clean aesthetic. Each item from Tribesigns is uniquely built and helps in organizing all your study essentials ingeniously. Turn your study room into a neatly organized working haven, perfect for boosting concentration and productivity.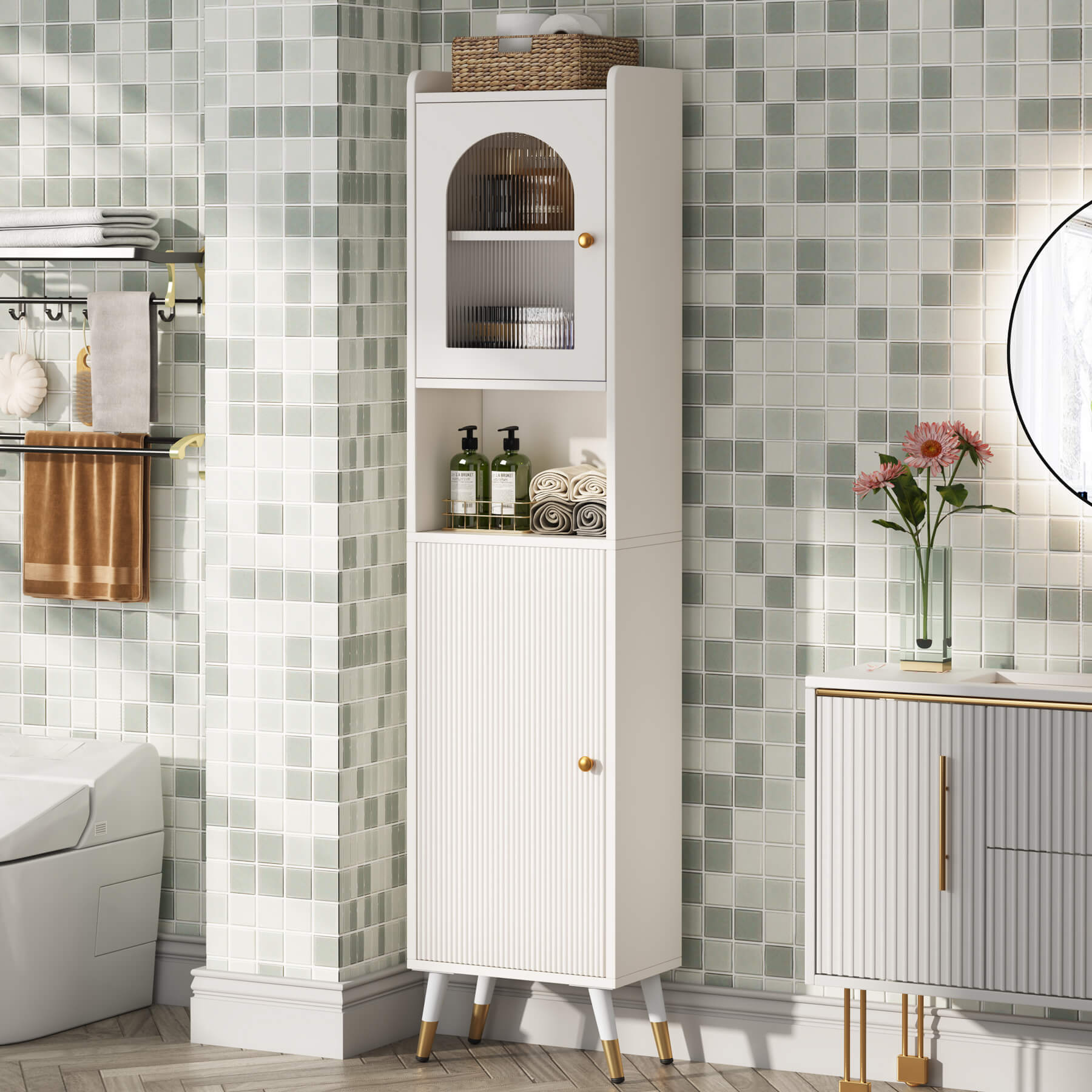 Bathroom Storage Solutions
Tribesigns is all about sprucing up your bathroom with chic fixtures, ensuring it stays neat and tidy with lots of storage space. This intimate space often holds numerous toiletries, cosmetics, and towels. Tribesigns can give you some innovative storage ideas, such as considering wall-mounted hooks for towels, opting for versatile enclosed cabinets that provide protected storage for cosmetics. They can efficiently resolve storage problems while maximizing the space of your bathroom.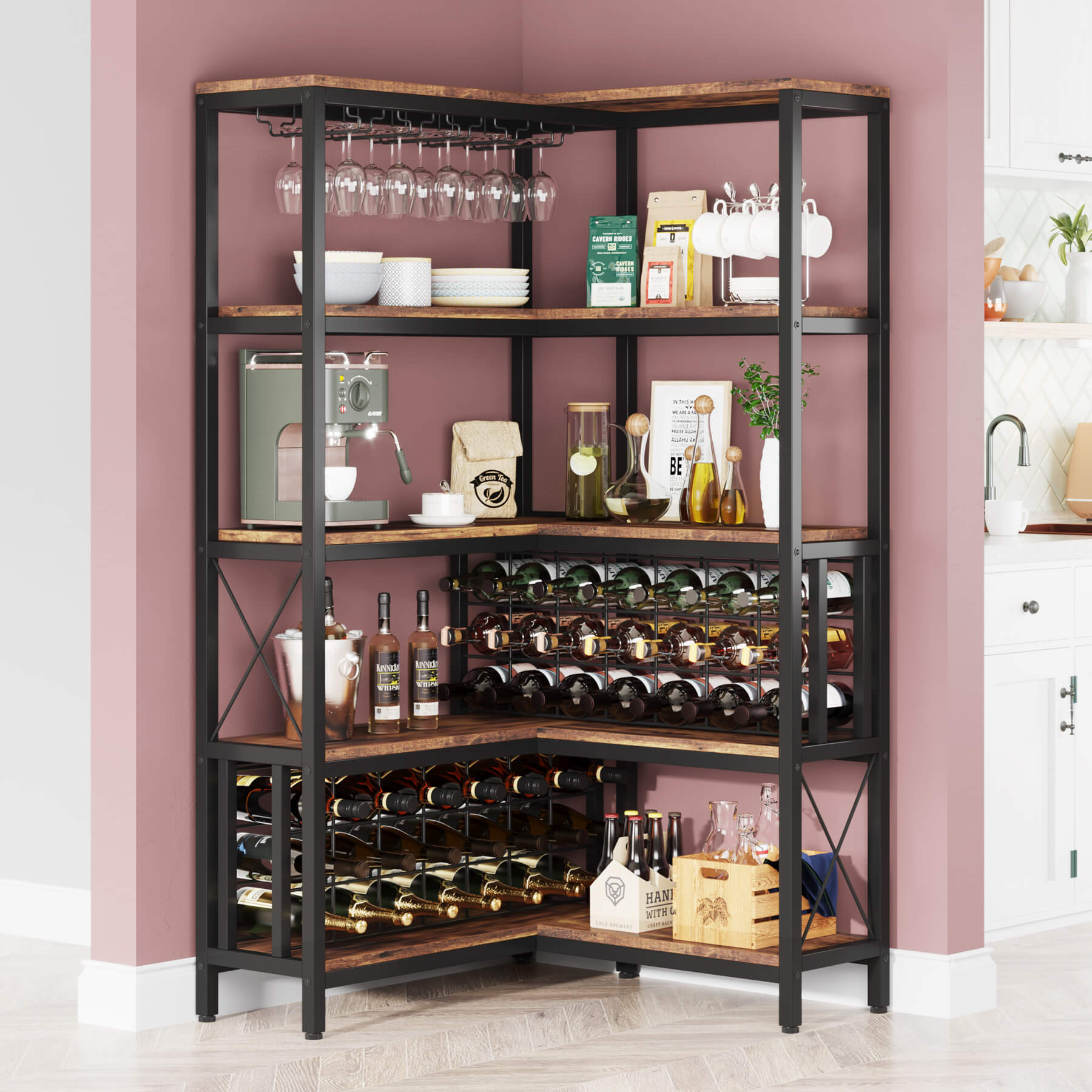 Basement Storage Solutions
Looking to tidy up your basement? Tribesigns has your back. Due to its spacious nature, a basement can safely house a variety of items—from wines and groceries to tools, and appliances. With creative storage ideas, you can find their spot in your basement. Waterproof cabinets or shelves can provide a simple solution, but a little categorization and labeling can amplify the ease of locating and using the items. Say goodbye to mess and hello to a more efficient space!
In conclusion, practical storage solutions based on your needs can indeed spark immense joy. Get inspired by our collection of efficient storage solutions that balance style, functionality, and creativity. Unleash your creative instincts in optimizing storage and decluttering every room of your home! Come check out our selection and find the right piece for you!