How To Dress Up A Metal File Cabinet
Metal file cabinet is a kind of file cabinet made of metal as raw material, mainly including iron file cabinet, steel file cabinet, stainless steel file cabinet and aluminum file cabinet, etc.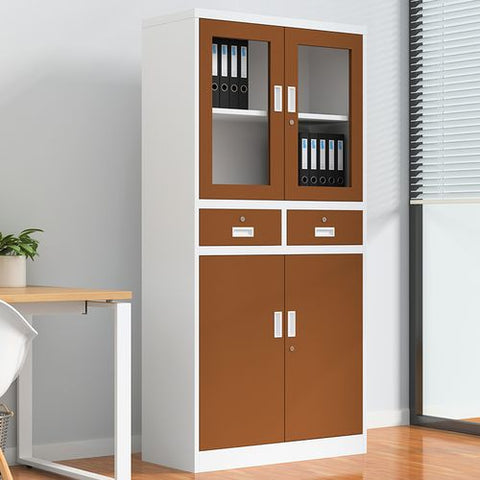 What are the advantages and disadvantages of metal file cabinets?
Advantages



All metal file cabinets can be sprayed on the surface, and the colors and forms are also diverse. It can play the functions of fire prevention, moisture resistance and shock resistance. At the same time, the metal filing cabinet also has the advantages of long service life, large bearing capacity, and environmental protection.
Disadvantages



The disadvantages of metal file cabinets are that they are heavy, noisy, and relatively expensive.
4 Ways to Dress Up the Metal File Cabinets
Modern people pursue high-level taste, and sometimes they feel that the metal filing cabinets are very old-fashioned there. But in fact, we can make metal file cabinets spiritual with a little modification! The following introduces the method of focusing on dress-up file cabinets.
1. Paint
Refreshing paint is the easiest way to decorate file cabinets. If it's a metal cabinet, it will look brand new after being painted. However, there are some things to pay attention to when painting. Buy paint with the same properties as the original paint to prevent wrinkling of the cabinets. Metal cabinets should first be rubbed with abrasive paper to remove the rust on the surface, so that the effect of brushing will be good.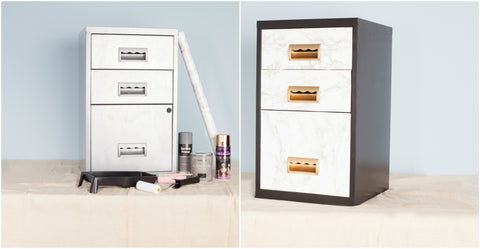 2. Wallpaper
Just like painting, sticking wallpaper paper is also a relatively simple way to decorate the cabinet. There are wallpapers specially sold on the market for furniture decoration. You can buy suitable wallpaper paper according to your own needs and preferences, and then directly put it on Just stick it on the cabinet. If we no longer want the current wallpaper in the later stage, we can replace the favorite wallpaper.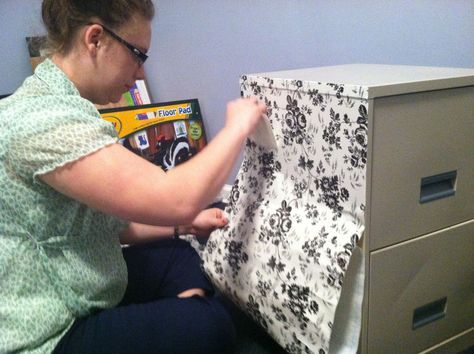 3. Plant
If the metal filing cabinet is placed in the office, it is a good choice to put a plate of green plants on it. Green dill and spider plants are good choices, both beautiful and can evolve the air, but be careful not to rust the metal filing cabinet when watering. You can also cover it with a layer of fabric and stick a hook on it to hang our favorite accessories, which is also very practical.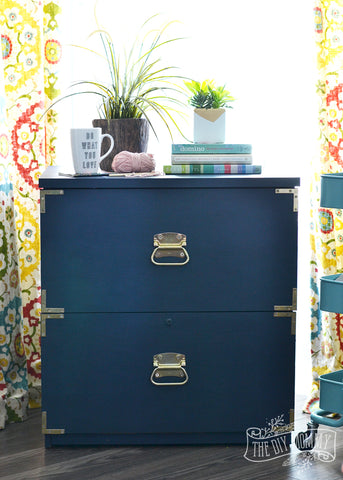 4. Wallsticker
There are many patterns on the wall stickers. We don't need professional personnel, we can stick and tear them by ourselves, and often change the patterns we like. Perfect for modern home renovations and DIY. Matching the overall style of the metal filing cabinet, choose a good pattern to stick on it, which is simple and practical, and instantly gives the filing cabinet a new look. It is different from the traditional hand-painted wall, it has already designed and made ready-made patterns for you, you just need to stick it where you need it. There are many styles of wall stickers, which are highly decorative, convenient, practical and affordable.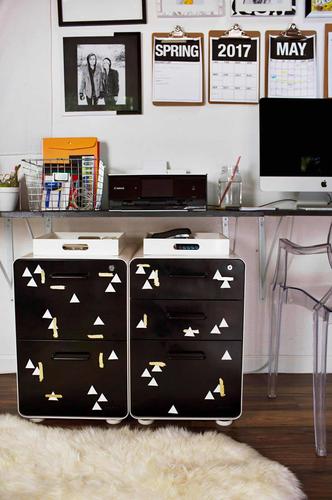 Of course, there are more ways to decorate metal file cabinets than the four methods described in this article, but we hope that the four methods introduced in this article can help you. If you are interested in filing cabinets, besides choosing metal filecabinets, file cabinets from Tribesigns are also a great option.